So hurry up.
Merry Christmas from The Black Jester.
— Gölök ZLF Buday

— Gölök ZLF Buday

The Black Jester has a three letter f word to share in Black Jester Matters.

Pt 2

— Gölök ZLF Buday

Could Happen Any Time…..thanks PodBean…. Black Jester Matters

— Gölök ZLF Buday

Black Jester Matters
here
TMETNEWS
#blackjestermatters
Facebook Page
— Gölök ZLF Buday

Blast from the past 2000 Election Parody
Click it to stop the flicker.
— Gölök ZLF Buday

It's an API new to me, but will update when it's perfected here.
— Gölök ZLF Buday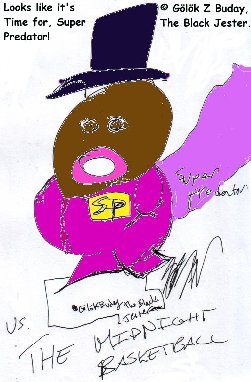 — Gölök ZLF Buday

— Gölök ZLF Buday

Celebrate a month where the greatest man in the universe and mad scientist Comedian or The Mad Scientist of Canada's Month and Day of Historic Birth of his Master Personality.
What can you do, check out the amazon mooch list (USA )
Send a Paypal, Bitcoin, is lost on me. Oh and no more dooms day devices the upkeep on the current ones are enough. The interest on the Mad Scientist Visa Card is insane.
Procedes go to the master personality Mr. Buday and to the "To Cash Foundation," so write Gölök Buday blank or limited checks "To Cash" to making sure the money goes some where important, the Black Jester's world domination, you can also slow my plan by booking me spots, for cash if charging over 5 bucks at the door, or share of the pot, do sign a contract with Mr. Buday the master personality who handles my money.
Can buy me beers at the Cecil too of course.
FB Event
— Gölök ZLF Buday